Asbestos Awareness Course Online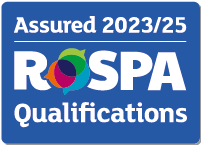 Unlimited Resits Customer Support Instant Access
This Asbestos Awareness Course will help you to comply with the current legislation and to become aware of the dangers of Asbestos. For those whom work in building maintenance or refurbishment will benefit greatly from achieving this certificate.
Asbestos is highly dangerous and for anyone who may come into contact with asbestos fibres, they will need adequate information. Completing this course will help you to comply with the Control of Asbestos Regulations 2012, a team or individuals will understand the risks of being exposed and where they may expect to find it.
Asbestos kills about 5000 workers each year. Few people realise that most buildings constructed before the turn of the millennium will have asbestos in their fabric. This is safe until it is disturbed by alterations, and if fibres are breathed into airwaves, they can lodge there for many years, causing irritation and eventually cancer.
Helps you comply with the Control of Asbestos Regulations 2012

Work towards compliance with UK Health and Safety legislation

Train online at your own pace with a full audio voiceover

Assured by RoSPA & Accredited by CPD & IATP

Certificate on successful completion

Course duration: 60 minutes

Unlimited resits at no cost
---
Who is this Asbestos Awareness Online Course for?
This asbestos awareness course is for anyone whose work may disturb the fabric of a building and expose them to asbestos. It should be given to all those involved with refurbishment, maintenance and associated trades or to those who supervise such employees.
---
Asbestos Awareness Training Certification
Our entire library of training courses are accredited by the CPD Certification Service as adhering to the universally recognised Continuing Professional Development (CPD) guidelines.
This training course and it's content has also been assured by RoSPA, the Royal Society for the Prevention of Accidents and has been audited by the Independent Asbestos Training Providers (IATP).
Upon passing the online assessment you will have the options to both print and download your Asbestos Awareness Certificate in PDF format. In addition to this an automated email will also be sent to your chosen email address containing a link to your certificate ensuring you always have access to a copy.
Furthermore, a QR code is displayed on each certificate which when scanned by a smartphone links to our certification database. This allows employers, auditors and local authority inspectors, for example, to establish a certificates validity instantly and at any time.
---
Course Screenshots
(click to view images)
---
Course Aim
The aim of this Asbestos Awareness online course is to help people understand the dangers posed by asbestos and to avoid carrying out work that will cause the release of dangerous asbestos fibres resulting in serious health problems or death. Knowledge will bring safety.
---
Learning Objectives
On completion of the course, you should be able to:
Identify occupations where knowledge of the dangers of asbestos is needed
Identify what the Control of Asbestos Regulations 2012 covers
Name the three most common types of asbestos used commercially
Name the most common illnesses caused by inhaling asbestos fibres
Name who the 'duty holder' might be and their responsibilities under the Asbestos Regulations 2012
---
Training Course Content
This course is made up of the following modules:
An Introduction to Asbestos Awareness

This section introduces the learner to the course. It explains what asbestos is and the two primary groups of asbestos.

Module 1 - Introduction to Asbestos

This module investigates in further detail what asbestos is and why it was considered to be a valuable material resulting in the use of it for many years. It also looks at why asbestos is dangerous and the training that is required when working with asbestos-containing materials, plus the risks involved.

Module 2 - The Dangers of Asbestos

This section of the course covers asbestos-related diseases and the emergency procedures to undertake if someone is exposed to asbestos during maintenance. It also looks at why working with asbestos requires a license from the Health and Safety Executive and the statutory requirements.

Module 3 - Legal Responsibilities

In this final section, you will cover the legal responsibilities of the 'duty holder' and what is included on the asbestos register. It also looks at the importance of an asbestos management plan, as well as other health and safety measures that should be in place when working with asbestos.
---
Assessment
On completion of the course lessons and training material an online assessment will automatically unlock. The assessment will contain 30 multiple-choice questions and a mark of 75% or above will be required to pass.
The assessment will be marked instantly and so you will know straight away if you have passed or not. If you don't pass first time there's no need to worry. Unlimited resits at absolutely no additional charge are available so you can retake the assessment again as many times as you need to.
---
Do you comply with Asbestos regulations?
Managers have a legal obligation to provide adequate control of employees' exposure to harmful substances in the work environment.
Any employee liable to be exposed to asbestos must be provided with sufficient information, instruction and training to ensure they can safeguard themselves and other employees and carry out their work effectively, referred to as Category A Asbestos Awareness training.
Under The Control of Asbestos Regulations 2012 specific responsibilities include:
Preventing exposure to the fibre or, where not possible, make sure it is kept as low as reasonably practicable.
Keeping exposure below a certain control limit.
Presuming that all materials contain asbestos unless otherwise.
Keeping up to date written records of the location and condition of asbestos materials or presumed asbestos-containing materials.
Ensuring written records are sufficient to allow another person to identify the materials.
Assessing the risk of anyone being exposed to fibres from these materials.
Further reading of the The Control of Asbestos Regulations 2012 can be found on the Legislation.gov.uk website.
---
How To Order and Access Your Course
Ordering Courses and Payment
Add your selected courses to the basket using the Green 'Add to Basket' button. Once you have added all the required courses to the basket, you can then start the checkout process and complete your purchase using a Credit or Debit Card.
---
Please note: For organisations ordering 10 or more units of training there is an option to pay via invoice. Contact the office on 01482 861 040 and we can process your order over the telephone.
Accessing the Training Course
Now you have completed your order we will email you a Receipt along with a second email titled 'Online Course Registration Details'. This will contain all the information you will need to register a user on the Training Course. Emails are sent within minutes of a completed transaction so as soon as you complete your order you will receive your confirmation emails straight away.
Registering on the Training Course
The Online Course Registration Details will contain a Course Code and a unique Course Activation Key – these can be used to create a user account and access the Training Course. Follow the instructions to get up and running on the course.
---
Please note: If you have ordered more than one course you will receive multiple Course Activation Keys in the Course Registration email.
Certificate
Once you have passed the assessment your certificate will be immediately available to print and download in PDF Format. In addition to this an automated email will also be sent to your chosen email address containing a link to your certificate ensuring you always have access to a copy.
Customer Support
Have further questions, or need some support? Our team is on hand to help you every step of the way – from checking out on the website, gaining access to the course, and downloading your certificate. Call a member of the team on 01482 861 040 or email us on support@train4academy.co.uk and we will be happy to help you along the way.
---
Related Online Training Courses
View our current list of Health and Safety courses you can take online now.
Manual Handling (Understanding)

Manual handling is the moving of loads by pushing, pulling, or lifting when machinery is not involved. Many injuries have been caused by these activities and many can be avoided by using correct techniques. This course has been developed for staff where handling bulky or heavy items manually is involved in their jobs. .

Level 3 Food Hygiene and Safety in Supervising

In any food producing situation, the role of the supervisor is critical. This level 3 course, written to the highest standards, is entertaining and engaging which helps to make complex subject more accessible. This an invaluable course for all supervisors, managers and staff aspiring to these positions.