Achieve your Food Hygiene Certificate Today
Online Level 1, 2 and 3 Food Hygiene Training Courses from Train4Academy.
Level 1
An awareness of food hygiene
Level 2
Preparing & serving food to consumers
Level 3
For managers & supervisors
View our current food hygiene training course list.
---
4.6 / 5
based on
8609
real user
reviews
Course Accreditations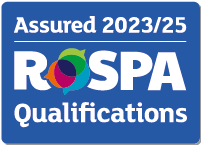 Training in Catering, Manufacturing & Retail

£20.00 +VAT

This course is a legal requirement for food workers who deal with producing, preparing, transporting or serving food. All food handlers can satisfy their legal requirement by taking this course. Online training available to be completed for food sectors such as Retail, Manufacturing & Catering.

Training in Supervising

£95.00 +VAT

This course is an invaluable course for all supervisors, managers and staff aspiring to these positions. Once completed, the certificate can be used across food sectors such as retail, catering and manufacturing as proof training.

Training in Catering, Manufacturing & Retail

£15.00 +VAT

Provides awareness of handling low-risk food, for staff who work with pre-packaged and wrapped foods. This course will help you be aware of the basic principles of food hygiene and food safety, ideal for those needing an introductory level of food hygiene training.
Buy Training Courses in Bulk
Take advantage of our bulk discounts which will reduce your overall cost of training. Better still, any courses you order can be registered to users up to two years later, so there's no need to worry about training credits expiring!
HACCP Training Courses
Our HACCP courses are designed to provide the knowledge needed to train staff from Level 1 to Level 3. Depending on their role within the business, they may require to complete a course in managing.
---
Frequently Asked Questions about Food Hygiene Training
Is food hygiene & safety training a requirement?
---
When does my food hygiene certificate expire?
---
How long will it take to complete a food hygiene course?
---
Which food hygiene certificate do I need?
---
Are your online training courses accredited?
---
Do I need to complete a level 2 food hygiene training course before taking a level 3?
---
Working alongside & trusted by