Mental Health and Wellbeing Training Course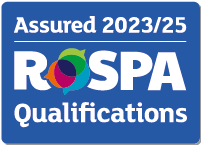 Unlimited Resits Customer Support Instant Access
This Mental Health and Wellbeing Training course helps to raise awareness on the importance of maintaining good mental health and wellbeing, benefitting both the employee and employer. According to BITC.org , 39% of employees have experienced poor mental health where work was a contributing factor in the last year. It is important that everybody in the workplace strives towards maintaining a happy and healthy workforce.
There are a variety of considerations that need to be addressed to help build overall good health and wellbeing in the workplace. This course looks at how job satisfaction, tackling workplace stress, a healthy lifestyle amongst other things can help a workforce to thrive.
This course will help employers and employees to identify why mental health and wellbeing is important, whether they are based within the workplace or at home. It looks at different methods and techniques that can be undertaken to support personal health and wellbeing or measures an employer can take to provide the right support for their workers.
Train online at your own pace with a full audio voiceover

Assured by RoSPA & Accredited by CPD

Certificate on successful completion

Course duration: 30 minutes

Unlimited resits at no cost
---
Who is this Online Mental Health and Wellbeing Training for?
This course is ideal for both employers and employees, as it looks at different tips and techniques, both an employer/manager or employee can make to help with mental health and wellbeing.
If you are a manager or employer, you have a duty of care to ensure that the health and wellbeing of your employers are maintained, and this should be monitored daily. This course will help give you the knowledge and tools needed to become aware of the warning signs of poor mental and physical health within the workplace and what strategies can be put in place to provide the correct and appropriate support.
---
Mental Health and Wellbeing Training Certification
Our entire library of training courses are accredited by the CPD Certification Service as adhering to the universally recognised Continuing Professional Development (CPD) guidelines.
This training course and it's content has also been assured by RoSPA, the Royal Society for the Prevention of Accidents.
Upon passing the online assessment you will have the options to both print and download your Mental Health and Wellbeing Training Certificate in PDF format. In addition to this an automated email will also be sent to your chosen email address containing a link to your certificate ensuring you always have access to a copy.
Furthermore, a QR code is displayed on each certificate which when scanned by a smartphone links to our certification database. This allows employers, auditors and local authority inspectors, for example, to establish a certificates validity instantly and at any time.
---
Course Screenshots
(click to view images)
---
Course Aim
This course aims to understand why mental health and wellbeing are essential for all employees within the workplace. It looks at the benefits of maintaining good health and wellbeing from a personal and professional perspective, boosting morale, job satisfaction and staff motivation.
---
Learning Objectives
On completion of the course, you should be able to:
Identify what Health and Wellbeing in the workplace entails
List some positives to a healthy workplace and some negatives to an unhealthy workplace
Identify why workplace flexibility is important
Name some ways an employer can provide extra support to employees for their physical health
List some techniques to help look after your mental health and wellbeing whilst working from home
List some symptoms of poor mental health
State what an employer or manager should do to help employees who are struggling with their mental health
Recognise workplace stress and what to do if suffering from it
Identify how employers and employees can tackle workplace stress
Recognise why job satisfaction is important
Recognise what MSDs/Musculoskeletal Disorders are
List some precautionary measures an employer could take to help tackle alcohol and substance abuse within the workplace
Identify relevant legislation relating to alcohol and drug substance use within the workplace
List some ways you can help support a healthy personal lifestyle
---
Training Course Content
This course is made up of the following modules:
An Introduction to Health and Wellbeing

This section introduces the learner to the course and what health and wellbeing within the workplace is and why it is important.

Module 1 - Mental Health and Workplace Stress

This section of the course concentrates on the impact that poor mental health has on staff performance and how stigmas can impact employees from seeking help. Also, it looks at how workplace stress can hold negative repercussions and what employers and managers can do to help workers who are suffering from their mental health or workplace stress.

Module 2 - Physical Health and Wellbeing

This section of the course covers how to prevent certain physical disorders, such as MSDs (Musculoskeletal Disorders) by employers or managers, ensuring that the correct precautionary measures are in place. This section also concentrates on how employers can make changes within the workplace to help support staff in a variety of ways.

Module 3 - Substance and Alcohol Abuse

In this final section, you will cover how substance and alcohol abuse can be detrimental to the health of workers or even customers. It looks at the relevant legislation that is in place which demonstrates how using drugs or alcohol at work can be a serious offence.
---
Assessment
On completion of the course lessons and training material an online assessment will automatically unlock. The assessment will contain 15 multiple-choice questions and a mark of 75% or above will be required to pass.
The assessment will be marked instantly and so you will know straight away if you have passed or not. If you don't pass first time there's no need to worry. Unlimited resits at absolutely no additional charge are available so you can retake the assessment again as many times as you need to.
---
How To Order and Access Your Course
Ordering Courses and Payment
Add your selected courses to the basket using the Green 'Add to Basket' button. Once you have added all the required courses to the basket, you can then start the checkout process and complete your purchase using a Credit or Debit Card.
---
Please note: For organisations ordering 10 or more units of training there is an option to pay via invoice. Contact the office on 01482 861 040 and we can process your order over the telephone.
Accessing the Training Course
Now you have completed your order we will email you a Receipt along with a second email titled 'Online Course Registration Details'. This will contain all the information you will need to register a user on the Training Course. Emails are sent within minutes of a completed transaction so as soon as you complete your order you will receive your confirmation emails straight away.
Registering on the Training Course
The Online Course Registration Details will contain a Course Code and a unique Course Activation Key – these can be used to create a user account and access the Training Course. Follow the instructions to get up and running on the course.
---
Please note: If you have ordered more than one course you will receive multiple Course Activation Keys in the Course Registration email.
Certificate
Once you have passed the assessment your certificate will be immediately available to print and download in PDF Format. In addition to this an automated email will also be sent to your chosen email address containing a link to your certificate ensuring you always have access to a copy.
Customer Support
Have further questions, or need some support? Our team is on hand to help you every step of the way – from checking out on the website, gaining access to the course, and downloading your certificate. Call a member of the team on 01482 861 040 or email us on support@train4academy.co.uk and we will be happy to help you along the way.
---
Related Online Training Courses
View our current list of Health and Safety courses you can take online now.
Stress Awareness in the Workplace

Stress can affect anyone in the workplace. It can have a detrimental effect on employees and employers alike and is a major cause of sickness absence in the UK. All employers must ensure the health and safety of their employees outlined in the Health and Safety at Work Act 1974..

Communication

Effective communication is essential to any business or company but achieving this is not easy. This online training course will highlight the barriers to good communication and helps all those who need to communicate with others to do so effectively, whether that be verbal or non-verbal communication.