Level 3 Food Hygiene and Safety in Supervising Course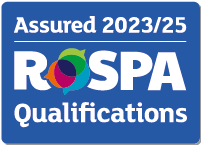 Unlimited Resits Customer Support Instant Access
A Level 3 Food Hygiene and Safety course is designed to provide advanced training, covering in-depth topics relevant to individuals in senior roles within the food sector. An online level 3 food hygiene course is ideal for managers and supervisors, as its comprehensive learning objectives are aimed at enhancing learners' knowledge and skills in food safety standards.
The knowledge gained in the Level 3 Food Hygiene online course can also help senior staff who work in a food environment, as the training covers implementing a HACCP plan and its role as a food hygiene and safety measure.
Food establishments such as a restaurant, for example, should strive to obtain the highest food hygiene ratings and having a supervisor who has completed a Level 3 in food hygiene and safety course demonstrates a high standard level of training has been obtained.
Work towards compliance with UK & EU Food Safety and Hygiene Legislation

Meet the UK training requirements for managers and supervisors

A Course for catering, retail & the manufacturing food sector

Train online at your own pace with a full audio voiceover

Assured by RoSPA & Accredited by CPD

Certificate on successful completion

Course duration: 6 - 7 Hours

Unlimited resits at no cost
---
Who is this Level 3 Food Hygiene and Safety online for?
This Level 3 Food Hygiene course should be completed by those working in any area of the food industry who are responsible for ensuring food safety and food hygiene and are in or will be in charge of staff who will act on their senior's guidance.
Do you work under management or supervision and handle food? Achieving a level 2 food hygiene and safety certificate may be ideal. We also offer a level 2 food hygiene for those working in the catering, retail and manufacturing food sector too.
---
Level 3 Food Hygiene and Safety Certificate
Our entire library of training courses are accredited by the CPD Certification Service as adhering to the universally recognised Continuing Professional Development (CPD) guidelines.
This training course and it's content has also been assured by RoSPA, the Royal Society for the Prevention of Accidents.
Upon passing the online assessment you will have the options to both print and download your Level 3 Food Hygiene and Safety Certificate in Supervising in PDF format. In addition to this an automated email will also be sent to your chosen email address containing a link to your certificate ensuring you always have access to a copy.
Furthermore, a QR code is displayed on each certificate which when scanned by a smartphone links to our certification database. This allows employers, auditors and local authority inspectors, for example, to establish a certificates validity instantly and at any time.
---
Course Screenshots
(click to view images)
---
Course Aim
The Level 3 Food Hygiene aims to empower supervisors with advanced knowledge of food hygiene and safety, along with the practices necessary for a secure food system that complies successfully with the current legislation. This ensures the safety of the business, its staff, and the health of the customers, regardless of the food sector in which they operate.
---
Learning Objectives
On completion of the course, you should be able to:
Explain your responsibilities as a manager or supervisor of food-handlers
Understand the responsibilities that a supervisor or manager holds in a food business
Know the importance of preventing foodborne illness and the impact it has legally
Maintain a good knowledge of the risks surrounding bacteria and how it can affect food
Recognise the importance of ensuring food handlers maintain good personal hygiene
Know the 14 main food allergens and how to handle them safely
Understand the importance of preventing contamination and cross-contamination
Know how to dispose of waste safely and its importance
Understand how to thoroughly and correctly disinfect and clean food work surfaces and equipment
Recognise the importance of maintaining a successful HACCP system
Recognise the safe temperatures for storing, cooking and freezing food safely
---
Training Course Content
This Level 3 Food Hygiene course is made up of the following:
| Section | Overview |
| --- | --- |
| Introduction to Food Safety & Microbiology | Covers food safety principles and factors responsible for incidents of foodborne illnesses. |
| Food-safety Hazards & their Control | Covers how to identify the different types of food safety hazards, including the four main groups, which are biological, chemical, physical and allergenic. |
| Food Poisoning & Food Borne Illnesses | It looks at food poisoning and foodborne illnesses, what factors are responsible for outbreaks, the symptoms and the control measures that can be put in place to minimise the risk of infection. |
| Personal Hygiene | It looks at good hygiene practices to help ensure that when handling food, food-handlers do not become a source of contamination. |
| Cleaning & Disinfection | Covers how to carry out effective cleaning and disinfection of equipment and facilities while following the relevant health and safety precautions to ensure the safe use of chemicals. |
| Waste Control | It looks at the types of waste in a food environment. |
| Pests & their Control | It looks at signs of pest infestation, how pests can become food safety hazards and the actions that should be taken where pest infestations exist by using good housekeeping techniques. |
| Food Premises & Food Equipment | Before commercial food-handling operations can begin, the intended premises must be suitable and approved by the enforcement authority (environmental health). |
| Food Storage & Temperature Control | Covers the importance of following best hygiene practices and guidelines relating to the safe storage, transportation and temperature control of different types of foods to ensure food remains safe for consumption. |
| Food Packaging, Labelling & Traceability | Designed to help you to understand how and why we package and label food to keep food safe for the consumer. |
| Food Preservation | It looks at how yeasts, moulds and bacteria can cause the decomposition and spoilage of foods, which can make food unfit for human consumption. |
| Food Safety Management | It looks at the seven principles of HACCP (Hazard Analysis Critical Control Point) as a food safety management system and the benefits of implementing it effectively. |
| Food Hygiene Legislation | Designed to give you a good understanding of the principal food hygiene legislation that applies to the UK and its relationship to European Community law. |
---
Assessment
On completion of the course lessons and training material an online assessment will automatically unlock. The assessment will contain 45 multiple-choice questions and a mark of 75% or above will be required to pass.
The assessment will be marked instantly and so you will know straight away if you have passed or not. If you don't pass first time there's no need to worry. Unlimited resits at absolutely no additional charge are available so you can retake the assessment again as many times as you need to.
---
How To Order and Access Your Course
Ordering Courses and Payment
Add your selected courses to the basket using the Green 'Add to Basket' button. Once you have added all the required courses to the basket, you can then start the checkout process and complete your purchase using a Credit or Debit Card.
---
Please note: For organisations ordering 10 or more units of training there is an option to pay via invoice. Contact the office on 01482 861 040 and we can process your order over the telephone.
Accessing the Training Course
Now you have completed your order we will email you a Receipt along with a second email titled 'Online Course Registration Details'. This will contain all the information you will need to register a user on the Training Course. Emails are sent within minutes of a completed transaction so as soon as you complete your order you will receive your confirmation emails straight away.
Registering on the Training Course
The Online Course Registration Details will contain a Course Code and a unique Course Activation Key – these can be used to create a user account and access the Training Course. Follow the instructions to get up and running on the course.
---
Please note: If you have ordered more than one course you will receive multiple Course Activation Keys in the Course Registration email.
Certificate
Once you have passed the assessment your certificate will be immediately available to print and download in PDF Format. In addition to this an automated email will also be sent to your chosen email address containing a link to your certificate ensuring you always have access to a copy.
Customer Support
Have further questions, or need some support? Our team is on hand to help you every step of the way – from checking out on the website, gaining access to the course, and downloading your certificate. Call a member of the team on 01482 861 040 or email us on support@train4academy.co.uk and we will be happy to help you along the way.
Related Online Training Courses
View our current list of Food Hygiene Courses you can take online now.
Level 2 Food Hygiene and Safety in Catering

Catering, arguably the most diverse form of food handing is constant in its fundamentals, that is, the use of quality ingredients, cooked thoroughly, and protected once cooked. This level 2 food hygiene course will meet all legislative and audit requirements, fulfilling your due diligence needs..

Manual Handling (Understanding)

Manual handling is the moving of loads by pushing, pulling, or lifting when machinery is not involved. Many injuries have been caused by these activities and many can be avoided by using correct techniques. This course has been developed for staff where handling bulky or heavy items manually is involved in their jobs. .