Allergen Awareness Training Course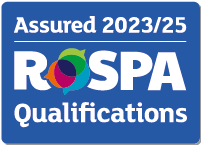 Unlimited Resits Customer Support Instant Access
This online Allergen Awareness Training course is of vital importance to staff in all sectors of food manufacture, retail and catering. It will help the learner identify the 14 most common food allergens, identify their risk and explain the symptoms caused by these allergens.
Food allergies seem to be on the increase. The reason for this is undecided, but it is reported that in Europe, over 150 million people have food allergies. These vary in seriousness, from mild intolerance to a reported 1 in 5 sufferers who may suffer from a possible serious asthma attack, or even death by anaphylactic shock.
This course looks at the implications of Annex II of the EU Food Information for Consumers Regulation (EUFIC), which came into force in the UK on 13th December 2014. It lists the 14 most common food allergens which must be clearly identifiable on labels, menu content or food sold.
Our Allergen Awareness course is up to date with the latest UK legislation, including Natasha's Law that came into effect on 1st October 2021 – The course looks at Natasha's story and how this new legislation has brought upon change for foods that are pre-packaged for direct sale (PPDS)
Food staff must know the dangers allergens can present to some consumers, the contents of the food they serve, handle or sell, give advice and guidance to consumers, know the symptoms of an allergic reaction and what to do in the event an allergic reaction occurs.
Work towards compliance with UK Food Safety and Hygiene Legislation

Meet the UK training requirements for food handlers

Train online at your own pace with a full audio voiceover

Assured by RoSPA & Accredited by CPD

Certificate on successful completion

Course duration: 120 minutes

Unlimited resits at no cost
---
Who is this Online Allergen Awareness Training for?
This course is for anyone who works with, handles, serves or sells food.
This course is designed to give anyone who works in the food industry, a good level of knowledge and understanding of allergens and how they must be handled in production, preparation and sales, in order to minimise risk to health to those that handle food and the end consumer.
---
Allergen Awareness Training Certification
Our entire library of training courses are accredited by the CPD Certification Service as adhering to the universally recognised Continuing Professional Development (CPD) guidelines.
This training course and it's content has also been assured by RoSPA, the Royal Society for the Prevention of Accidents.
Upon passing the online assessment you will have the options to both print and download your Allergen Awareness Training Certificate in PDF format. In addition to this an automated email will also be sent to your chosen email address containing a link to your certificate ensuring you always have access to a copy.
Furthermore, a QR code is displayed on each certificate which when scanned by a smartphone links to our certification database. This allows employers, auditors and local authority inspectors, for example, to establish a certificates validity instantly and at any time.
---
Course Screenshots
(click to view images)
---
Course Aim
This course is designed to give anyone who works in the food industry, a good level of knowledge and understanding of allergens and how they must be handled in production, preparation and sales, to minimise risk to health to those that handle food and the end consumer. It highlights the importance of implementing and following systems, both as a business and as an individual worker.
---
Learning Objectives
On completion of the course, you should be able to:
Identify the symptoms of an allergenic reaction
List the 14 most common food allergens named in legislation
Name the four main food safety hazards
Explain what Coeliac disease is and what can cause it
Identify foods that contain gluten
Name some naturally gluten-free foods
Explain what the Food Information for Consumers Regulations (EUFIC) from the 13th December 2014 Legislation states
Explain what HACCP is and its origins
Explain the importance of implementing HACCP
Explain what the HACCP plan must cover
Explain what 'Prerequisites' are
List the key cleaning principles
Explain HACCP in the control of allergens
Explain the importance of cleaning in allergen control
Explain the validation and verification of cleaning
Explain the importance of separating allergen containing materials
Explain what training staff should have
Name the correct PPE and its importance
Explain what caterers must do
Explain the safety procedures for anaphylaxis
---
Training Course Content
This course is made up of the following modules:
An Introduction to Allergen Awareness

This section introduces the learner to the course. It looks at what the course covers, for example, the main allergens and how they must be handled and controlled.

Module 1 - Allergens as a Food Safety Hazard and Labelling Regulations

This module concentrates on what the 14 common food allergens, as well as non-food allergens too. It also looks at the symptoms of an allergic reaction, and more seriously, the symptoms of an anaphylactic shock. It also looks at Coeliac disease.

In this module, you will learn about HACCP (Hazard Analysis Critical Control Point) and how it plays a big part in the minimising the risk to health regarding allergens when preparing, cooking or handling food. It also looks at relevant legislation surrounding allergens, such as Natasha's Law which came into effect on 1st of October 2021 and how this legislation has impacted food that is prepacked for direct sale (PPDS).

Module 2 - Allergen Control and Risk Management

This section of the course covers the importance of cleaning when working with food, to ensure that no element of cross-contamination of allergens occurs. To do this, it looks at the different cleaning methods, key cleaning principles and the validation and verification of cleaning.

This module also looks at how to maintain proper allergen control, by minimising the risk of how allergens spread, separating allergens properly and documenting procedures for critical allergen risk management.

Module 3 - Personal Hygiene and Training Procedures

In this final section, you will cover what is to be expected of persona hygiene when working with food. This includes what jewellery can or cannot be worn and how to wash hands thoroughly. This module also looks at what PPE (personal protective equipment) should be worn, and the policies that should be established around PPE.

Finally, this module looks at staff training and company procedures that should be undertaken to ensure that everybody is aware of the dangers of allergens and how to prevent contamination and cross-contamination. These procedures and restrictions should also be implemented to visited and contractors.
---
Assessment
On completion of the course lessons and training material an online assessment will automatically unlock. The assessment will contain 20 multiple-choice questions and a mark of 75% or above will be required to pass.
The assessment will be marked instantly and so you will know straight away if you have passed or not. If you don't pass first time there's no need to worry. Unlimited resits at absolutely no additional charge are available so you can retake the assessment again as many times as you need to.
---
Related Online Training Courses
View our current list of Food Hygiene Courses you can take online now.
Level 3 Food Hygiene and Safety in Supervising

In any food producing situation, the role of the supervisor is critical. This level 3 course, written to the highest standards, is entertaining and engaging which helps to make complex subject more accessible. This an invaluable course for all supervisors, managers and staff aspiring to these positions.

Level 2 Food Hygiene and Safety in Catering

Catering, arguably the most diverse form of food handing is constant in its fundamentals, that is, the use of quality ingredients, cooked thoroughly, and protected once cooked. This level 2 food hygiene course will meet all legislative and audit requirements, fulfilling your due diligence needs..