Slips, Trips and Falls Training Course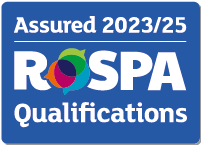 Unlimited Resits Customer Support Instant Access
This online Slips, Trips, and Falls Training course is ideal for all staff members to gain an understanding of the hazards surrounding slips, trips and falls within the workplace. According to HSE, accidents, statistics, slips, and trips account for more than a third (36%) of employee injuries, 59% of specific injuries and 29% of over seven-day injuries. Therefore, it is important that workers are sufficiently trained in how to input the proper safety measures to prevent slip, trips, and falls accidents from occurring.
This course provides you with the knowledge on how to conduct and maintain risk assessments within the workplace, what regulations are in place to keep the health and safety of workers and members of the public intact, as well as other key topics that relate to reducing the hazards around slips, trips, and falls.
Work towards compliance with UK Health and Safety legislation

Train online at your own pace with a full audio voiceover

Assured by RoSPA & Accredited by CPD

Certificate on successful completion

Course duration: 90 minutes

Unlimited resits at no cost
---
Who is this Online Slips, Trips and Falls Training for?
This training course is ideal for both employees and employers, as it raises awareness of the hazards surrounding slips, trips and falls. Whether you work in an office, restaurant, or factory, having the appropriate knowledge on slips, trips, and falls can prevent serious injuries to yourself or others.
As an employer, you are responsible for the health and safety of your workers. Due to this, it is essential that you uphold your responsibilities by providing thorough risk assessments within the workplace and training for yourself and your staff.
---
Slips, Trips and Falls Training Certification
Our entire library of training courses are accredited by the CPD Certification Service as adhering to the universally recognised Continuing Professional Development (CPD) guidelines.
This training course and it's content has also been assured by RoSPA, the Royal Society for the Prevention of Accidents.
Upon passing the online assessment you will have the options to both print and download your Slips, Trips and Falls Training Certificate in PDF format. In addition to this an automated email will also be sent to your chosen email address containing a link to your certificate ensuring you always have access to a copy.
Furthermore, a QR code is displayed on each certificate which when scanned by a smartphone links to our certification database. This allows employers, auditors and local authority inspectors, for example, to establish a certificates validity instantly and at any time.
---
Course Screenshots
(click to view images)
---
Course Aim
The aim of this Slips, Trips and Falls course is to provide knowledge on how to prevent slips, trips and falls from occurring within the workplace. Slips, trips and falls can occur at any time, and accidents do happen; therefore, it is essential that precautionary measures are in place to prevent serious risk or injuries to health.
Slipping on spillages, falling from inadequate platforms, trips over wires are a few ways that slips, trips, and falls can cause injury in the workplace. This course aims to provide awareness on how to look out for risks and hazards within the workplace and how to handle them efficiently and immediately.
---
Learning Objectives
On completion of the course, you should be able to:
Name the 3 principle Regulations relevant to this area of health and safety
Recognise the role of the 'Responsible Person'
Identify the role and importance of 'Accident Books'
Name who has a duty to enforce compliance under health and safety laws
Identify what the 'Insurance Iceberg' is
List some 'direct' and 'indirect' costs of accidents
List the four main legislations that affects health and safety in the workplace
Identify the responsibilities of employers, employees and those who enter the workplace
---
Training Course Content
This course is made up of the following modules:
An Introduction to Slips, Trips and Falls

This section covers an introduction to slips, trips and falls and RIDDOR related statistics for slips, trips and falls accidents.

Module 1 - Compliance and Responsibilities

This section covers what RIDDOR is it's purpose, who the responsible person is, accident books and why it is important to have one, insurance, legislation which covers slips, trips and falls, compliance and how to enforce it, what happens when companies fail to comply to the law, what is classed as a 'low risk' environment.

Module 2 - Reducing Risks

This section covers what is classed as a slip, hazards and risks associated with this type of injury, slip trip and fall risk assessments, responsibilities to workplace visitors and the general public, surfaces and how they can be slip resistant, correct footwear, environmental factors that increase the risk of slips, trips and falls, how cleaning and good housekeeping can be an effective measure, the safe use of ladders and step ladders, the 5S management system and what is classed as a 'high risk' environment.
---
Assessment
On completion of the course lessons and training material an online assessment will automatically unlock. The assessment will contain 30 multiple-choice questions and a mark of 75% or above will be required to pass.
The assessment will be marked instantly and so you will know straight away if you have passed or not. If you don't pass first time there's no need to worry. Unlimited resits at absolutely no additional charge are available so you can retake the assessment again as many times as you need to.
---
Related Online Training Courses
View our current list of Health and Safety courses you can take online now. p>
Risk Assessment (Understanding)

For every task that must be undertaken in the workplace it is a legal requirement that a risk assessment must be completed to highlight any hazards that may be encountered. This course will help those responsible for completing risk assessments to do the task successfully. .

Accident Reporting (RIDDOR)

The reporting of Injuries, Diseases and Dangerous Occurrences Regulations 2013, puts the responsibilities for reporting accidents in the workplace onto the "responsible person", usually owners, managers and supervisors in the smaller companies..