Level 1 HACCP Training Course in Awareness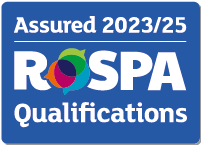 Unlimited Resits Customer Support Instant Access
This online Level 1 HACCP Training course in Awareness is ideal for food workers who will be taking part in implementing a food safety management system based on HACCP principles.
HACCP (Hazard Analysis Critical Control Point) is a management based system which aims to protect food throughout its progress from "farm to fork". Although created and managed by senior staff, it is put into practice and operated by workers who are controlling the systems on a day to day basis.
Unless all involved understand what they must do and, importantly, why the essential tasks such as recording and monitoring are less likely to be achieved regularly and effectively. HACCP is a complex subject, but this course aims to simplify the theory to enable everyone understands and therefore carry out their role in the HACCP system.
Work towards compliance with UK & EU Food Safety and Hygiene Legislation

Meet the UK training requirements for food handlers

Train online at your own pace with a full audio voiceover

Assured by RoSPA & Accredited by CPD

Translations across multiple languages available

Certificate on successful completion

Course duration: 60 minutes

Unlimited resits at no cost
---
Who is this Online Level 1 HACCP Training in Awareness for?
This online training course in awareness is a great introduction for those food workers who have a part to play in implementing and operating a food safety management system based on HACCP principles.
---
Level 1 HACCP Training in Awareness Certification
Our entire library of training courses are accredited by the CPD Certification Service as adhering to the universally recognised Continuing Professional Development (CPD) guidelines.
This training course and it's content has also been assured by RoSPA, the Royal Society for the Prevention of Accidents.
Upon passing the online assessment you will have the options to both print and download your Level 1 HACCP Training in Awareness Certificate in PDF format. In addition to this an automated email will also be sent to your chosen email address containing a link to your certificate ensuring you always have access to a copy.
Furthermore, a QR code is displayed on each certificate which when scanned by a smartphone links to our certification database. This allows employers, auditors and local authority inspectors, for example, to establish a certificates validity instantly and at any time.
This Certificate does not have an Expiry Date. However, It is recommended that this training should be refreshed every 3 years in keeping with industry best practice guidelines. A Recommended Renewal Date will be printed on this certificate.
---
Course Screenshots
(click to view images)
---
Course Aim
The aim of this online course is to help employees gain an understanding of the background and purpose of HACCP, to enable them to play a full role in making the food safe and also profitable.
---
Learning Objectives
On completion of the course, you should be able to:
Understand what HACCP is and its origins
Know who may write the business HACCP plan
Know who might make up a HACCP team
Identify what is included in food hygiene laws
Know what Critical Control Points (CCPs) are
Know the 14 main food allergens and how to handle them safely
Understand the importance of preventing contamination and cross-contamination
Identify food safety hazards and be able to control them effectively
Know why personal hygiene, PPE and effective cleaning is important
---
Training Course Content
This course is made up of the following modules:
An Introduction to Level 1 HACCP in Awareness

This section introduces the learner to the course and explains how the food that is contaminated can result in illness. It specifically looks at the 'high risk' categories of people, such as pregnant women and the chronically ill. It is important to be aware that if anyone within the 'high risk' category becomes ill from food contamination, the consequences could be dangerous.

Module 1 - HACCP and Food Safety Hazards

This module explores what HACCP is, it's origins and how was developed. It looks at the different food safety hazards and how they can be prevented. It also looks at employee's responsibilities and the 'HACCP team'.

Module 2 - HACCP Prerequisites and Personal Hygiene

This module looks at what HACCP prerequisites are and their importance in implementing successful HACCP systems. It also looks at why personal hygiene is important to prevent the contamination and cross-contamination of hazards.
---
Assessment
On completion of the course lessons and training material an online assessment will automatically unlock. The assessment will contain 15 multiple-choice questions and a mark of 75% or above will be required to pass.
The assessment will be marked instantly and so you will know straight away if you have passed or not. If you don't pass first time there's no need to worry. Unlimited resits at absolutely no additional charge are available so you can retake the assessment again as many times as you need to.
---
Available in Multiple Languages
This training course includes machine generated translated content free of charge in the languages listed below:
Hungarian, Polish
Romanian & Russian
Please note: Course content which is not English may be machine translated and is made available for assistive purposes only. We cannot guarantee the accuracy of any translations.
---
How To Order and Access Your Course
Ordering Courses and Payment
Add your selected courses to the basket using the Green 'Add to Basket' button. Once you have added all the required courses to the basket, you can then start the checkout process and complete your purchase using a Credit or Debit Card.
---
Please note: For organisations ordering 10 or more units of training there is an option to pay via invoice. Contact the office on 01482 861 040 and we can process your order over the telephone.
Accessing the Training Course
Now you have completed your order we will email you a Receipt along with a second email titled 'Online Course Registration Details'. This will contain all the information you will need to register a user on the Training Course. Emails are sent within minutes of a completed transaction so as soon as you complete your order you will receive your confirmation emails straight away.
Registering on the Training Course
The Online Course Registration Details will contain a Course Code and a unique Course Activation Key – these can be used to create a user account and access the Training Course. Follow the instructions to get up and running on the course.
---
Please note: If you have ordered more than one course you will receive multiple Course Activation Keys in the Course Registration email.
Certificate
Once you have passed the assessment your certificate will be immediately available to print and download in PDF Format. In addition to this an automated email will also be sent to your chosen email address containing a link to your certificate ensuring you always have access to a copy.
Customer Support
Have further questions, or need some support? Our team is on hand to help you every step of the way – from checking out on the website, gaining access to the course, and downloading your certificate. Call a member of the team on 01482 861 040 or email us on support@train4academy.co.uk and we will be happy to help you along the way.
---
Related Online Training Courses
View our current list of HACCP Training courses you can take online now.
Level 3 HACCP (Managing)

The creation of a HACCP plan for all businesses and companies is the responsibility of owners, managers, and supervisors. To create and keep up to date plan, the complex subject of HACCP must be understood. This level 3 course aims to enable this subject to be understood, in simple steps.

Level 2 HACCP (Understanding)

Although a HACCP plan, is usually developed by owners, managers and supervisors, its effectiveness is wholly dependent on the staff who operate, monitor and record the system. It is critical that all staff understand HACCP, and the importance of their roles within HACCP.