Hand Arm Vibration Training Course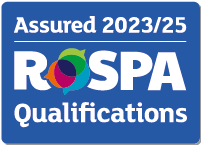 Unlimited Resits Customer Support Instant Access
This Hand-Srm Vibration Training course covers how hand-arm vibration can cause a significant risk to health if not managed correctly. When working with vibrating tools, it is highly important that all measures have been put into place to prevent HAVS (Hand-arm vibration syndrome), as this can be a serious and debilitating health condition which can cause permanent damage. Nearly 2 million people are at risk of HAVs, and it is the employer's responsibility to ensure that all risks to health are minimised.
This course looks at the relevant legislations that are put in place to protect workers, such as the Control of Vibration at Work Regulations 2005 and how employers should conduct appropriate risk assessments when a worker has exposure to equipment or tools that causes hand-arm vibration. It also looks at what workers can and should do to protect themselves from being at risk, such as limiting task duration when using certain tools.
This course will help workers to understand the importance of understanding exposure and exposure limits, such as vibration magnitude and task duration. Learners will be able to gain knowledge on what exactly hand-arm vibration is and the best practices that should be followed.
Work towards compliance with UK Health and Safety legislation

Train online at your own pace with a full audio voiceover

Assured by RoSPA & Accredited by CPD

Certificate on successful completion

Course duration: 30 minutes

Unlimited resits at no cost
---
Who is this Online Hand Arm Vibration Training for?
If your job involves operating motorised vibrating tools, then this course is much-needed training to ensure you are aware of the risks involved and how to protect yourself when using machinery that may cause HAVS (Hand-arm Vibration Syndrome) or CTS (Carpal Tunnel Syndrome). This course looks at the signs and symptoms of both syndromes.
This course is ideal for both employers and employees, as it demonstrates what regulations should be followed and how to conduct a 5-step risk assessment. It also looks at why health surveillance is important and should be undertaken regularly.
---
Hand Arm Vibration Training Certification
Our entire library of training courses are accredited by the CPD Certification Service as adhering to the universally recognised Continuing Professional Development (CPD) guidelines.
This training course and it's content has also been assured by RoSPA, the Royal Society for the Prevention of Accidents.
Upon passing the online assessment you will have the options to both print and download your Hand Arm Vibration Training Certificate in PDF format. In addition to this an automated email will also be sent to your chosen email address containing a link to your certificate ensuring you always have access to a copy.
Furthermore, a QR code is displayed on each certificate which when scanned by a smartphone links to our certification database. This allows employers, auditors and local authority inspectors, for example, to establish a certificates validity instantly and at any time.
---
Course Screenshots
(click to view images)
---
Course Aim
The aim of this Hand-arm vibration course is to provide you with the knowledge of when using hand-arm vibrating tools can become hazardous to health and how to put appropriate measures in place to protect health to the operator of the machinery or tools. This course also raises awareness on the early symptoms of HAVS and CTS are and the long-term effects these painful syndromes can have.
---
Learning Objectives
On completion of the course, you should be able to:
Define Hand-Arm Vibration (HAV)
State when and how Hand-Arm Vibration may occur
Recognise the signs and symptoms of HAVS and CTS
State the legal requirements in relation to Hand-Arm Vibration
Understand what types of work and/or tools may pose a risk
Take appropriate action to protect yourself from Hand-Arm Vibration
Take appropriate action to control and reduce the risks
---
Training Course Content
This course is made up of the following modules:
Introduction to what is Hand-Arm Vibration

This section will cover what hand-arm vibration is, what the consequences are as well as the signs and symptoms of Hand-Arm Vibration.

Module 1 - Understand Exposure and Exposure Limits

This section covers Hand-Arm Vibration and the law, vibration magnitude and the importance of task duration as well as exposure limits to vibration.

Module 2 - Understanding the Risk

Find out who is at risk, what tools or equipment pose a risk and how great the risk is.

Module 3 - Reducing the Risks

In this final section, you will look at how to reduce the risk as well as risk reduction options, including good practice guidance.
---
Assessment
On completion of the course lessons and training material an online assessment will automatically unlock. The assessment will contain 15 multiple-choice questions and a mark of 75% or above will be required to pass.
The assessment will be marked instantly and so you will know straight away if you have passed or not. If you don't pass first time there's no need to worry. Unlimited resits at absolutely no additional charge are available so you can retake the assessment again as many times as you need to.
---
Related Online Training Courses
View our current list of Health and Safety courses you can take online now.
Abrasive Wheels

The use of abrasive wheels is regulated by the Provision and Use of Work Equipment Regulations 1998 (PUWER) This Act states that it is a legal requirement for those using potentially dangerous equipment to be appropriately trained. This online training course is an essential requirement for all who use abrasive wheels in their workplace..

Personal Protective Equipment (PPE ) Awareness

When looking at preventing or controlling hazards in a work environment the use of PPE is always a last option, but it does have its place. If PPE is worn, it must be worn correctly, be in good condition and be comfortable. If your work systems involve the use of PPE this is an essential course to understand the key issues..