Driving Safely Training Course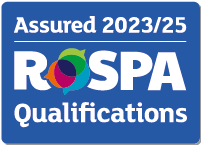 Unlimited Resits Customer Support Instant Access
This Driving Safely Training course is ideal for people who undertake driving as part of their daily work activities. Once a driving test is passed, often no other driving qualifications are undertaken afterwards, and over an amount of time from driving on the road, it is easy to pick up bad habits. Unfortunately, these habits can be hazardous to the health of the driver or other road users or pedestrians. Learners will be reminded of important road safety checks that should be upheld before starting a journey, and how common sense and awareness can help them to keep safe whilst driving to their destination.
This course looks at the many distractions and hazards that can occur when driving on the road. It also looks at how the different places we drive through can carry their own set of risks and hazards that may vary. For example, driving rurally or on a motorway. It gives knowledge on how to different situations that may crop up in life, such as a broken-down vehicle or experiencing a car accident.
This course will help learners to understand why precautions are taken before a journey is started and how to continue to be vigilant when driving on the roads to ensure that safety is upheld for the driver, passengers, and other road users.
Train online at your own pace with a full audio voiceover

Assured by RoSPA & Accredited by CPD

Certificate on successful completion

Course duration: 30 minutes

Unlimited resits at no cost
---
Who is this Online Driving Safely Training for?
If your job involves operating a car to travel from place to place, whether that is short or long distances, then this course will benefit you. If you are a worker who is required to drive as part of your daily duties, then it is important that all driving safety measures are put in place before starting and whilst on a journey.
This course is ideal for drivers to reminded of the distractions that may occur when driving on the road, and how to prevent further distractions from happening.
---
Driving Safely Training Certification
Our entire library of training courses are accredited by the CPD Certification Service as adhering to the universally recognised Continuing Professional Development (CPD) guidelines.
This training course and it's content has also been assured by RoSPA, the Royal Society for the Prevention of Accidents.
Upon passing the online assessment you will have the options to both print and download your Driving Safely Training Certificate in PDF format. In addition to this an automated email will also be sent to your chosen email address containing a link to your certificate ensuring you always have access to a copy.
Furthermore, a QR code is displayed on each certificate which when scanned by a smartphone links to our certification database. This allows employers, auditors and local authority inspectors, for example, to establish a certificates validity instantly and at any time.
---
Course Screenshots
(click to view images)
---
Course Aim
The aim of this Driving Safely course is to provide you with the awareness of how mistakes on the road can have deadly consequences. It looks at the dangers of distractions that can occur whilst driving, such as mobile phones, stress, etc. It aims to give people who are driving as part of their job responsibilities, a reminder of how to continue to drive safely on the roads in varying weather conditions, and how to continue to use common sense whilst driving to ensure the safety of themselves and others.
---
Learning Objectives
On completion of the course, you should be able to:
List what is included in planning a safe journey
Identify what you should ensure with yourself and your vehicle before you begin a journey
List what is included in 'POWDERY' checks
List some safety equipment that you should carry in your vehicle
Recognise why it is essential to control your speed accordingly whilst driving
List some distractions that can occur whilst driving
Identify the dangers of using mobile phones whilst driving and the law relating to it
List some contributors to tiredness and fatigue whilst driving
Identify how stress and emotions can affect your driving
Name some consequences of driving under the influence
Identify what to do if you have experienced a traffic collision
List what to do in the event of a vehicle breakdown
Identify dangerous weather conditions you should avoid driving in
List some measures you can take when driving on unfamiliar roads
Name some hazards to be aware of when driving on rural roads
Identify hazards that may be found in urban areas
Recognise why motorway driving may/can? be dangerous
Recognise why it is essential to look out for motorcyclists whilst driving
---
Training Course Content
This course tells the story of a business trip, and the errors made along the way:
An Introduction to Driving Safely

This section introduces the learner to the course. It looks at how people who have been driving for a long time can create bad driving habits and lose the 'sense' of danger.

Section 1 - Safe Journey Preparation

This section of the course concentrates on how to plan a safe journey, accounting for any mishaps or changes of plan. It looks at what a driver should plan for before setting off on any journey. This section also concentrates on the different checks a driver should make before they begin their driving. This includes going through the acronym POWDERY.

Module 2 - Dangers and Hazards of Distracted Driving

This section of the course covers how drivers can become distracted at the wheel, which could cause serious accidents. The course looks at a few different types of distractions, such as mental, physical, or visual. There are other causes of distracted driving that are considered highly dangerous, such as driving whilst tired or using a mobile phone. It also looks at the consequences of operating a vehicle whilst driving under the influence of alcohol or illegal drugs.

Module 3 - Driving in Different Environments

In this final section, you will cover how driving in different environments or through hazardous weather can impact the way that you drive and the variety of hazards that you may face. It raises awareness on how driving rurally, in urban areas or on motorways, throw different hazards at a driver. Being aware of what to look out for when driving within these areas is the first step at making correct and safe decisions during your journey.
---
Assessment
On completion of the course lessons and training material an online assessment will automatically unlock. The assessment will contain 15 multiple-choice questions and a mark of 75% or above will be required to pass.
The assessment will be marked instantly and so you will know straight away if you have passed or not. If you don't pass first time there's no need to worry. Unlimited resits at absolutely no additional charge are available so you can retake the assessment again as many times as you need to.
---
How To Order and Access Your Course
Ordering Courses and Payment
Add your selected courses to the basket using the Green 'Add to Basket' button. Once you have added all the required courses to the basket, you can then start the checkout process and complete your purchase using a Credit or Debit Card.
---
Please note: For organisations ordering 10 or more units of training there is an option to pay via invoice. Contact the office on 01482 861 040 and we can process your order over the telephone.
Accessing the Training Course
Now you have completed your order we will email you a Receipt along with a second email titled 'Online Course Registration Details'. This will contain all the information you will need to register a user on the Training Course. Emails are sent within minutes of a completed transaction so as soon as you complete your order you will receive your confirmation emails straight away.
Registering on the Training Course
The Online Course Registration Details will contain a Course Code and a unique Course Activation Key – these can be used to create a user account and access the Training Course. Follow the instructions to get up and running on the course.
---
Please note: If you have ordered more than one course you will receive multiple Course Activation Keys in the Course Registration email.
Certificate
Once you have passed the assessment your certificate will be immediately available to print and download in PDF Format. In addition to this an automated email will also be sent to your chosen email address containing a link to your certificate ensuring you always have access to a copy.
Customer Support
Have further questions, or need some support? Our team is on hand to help you every step of the way – from checking out on the website, gaining access to the course, and downloading your certificate. Call a member of the team on 01482 861 040 or email us on support@train4academy.co.uk and we will be happy to help you along the way.
---
Related Online Training Courses
View our current list of Health and Safety courses you can take online now.
Risk Assessment (Understanding)

For every task that must be undertaken in the workplace it is a legal requirement that a risk assessment must be completed to highlight any hazards that may be encountered. This course will help those responsible for completing risk assessments to do the task successfully. .

Customer Service Training

What makes good customer service? This skill, to help customers feel helped, assisted and in all ways positive about the company can make the difference between them returning to do further business or not, ultimately impacting on profits and job security. .