Safe Movement of Vehicles Training Course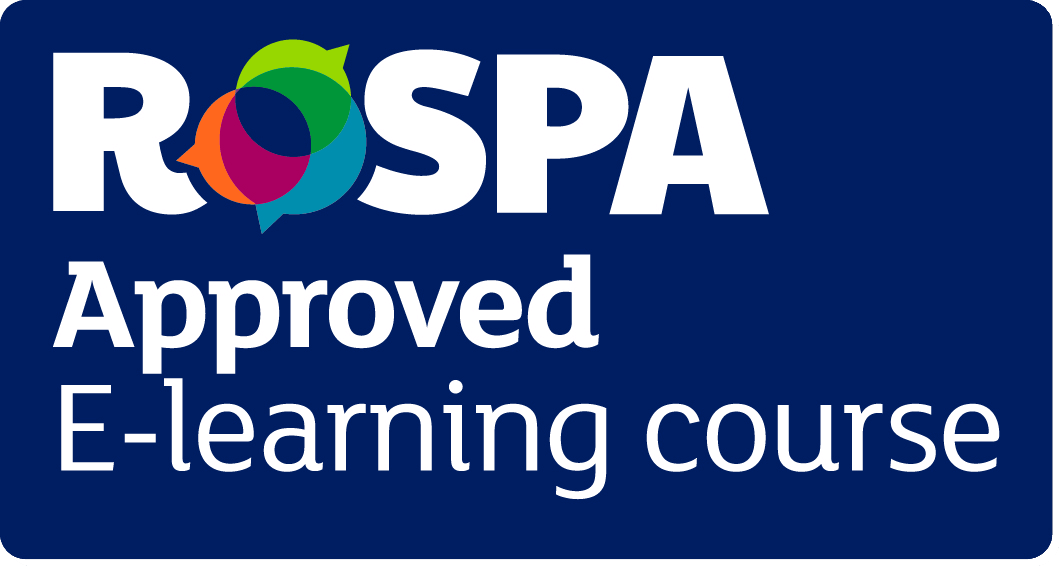 Unlimited Resits Customer Support Instant Access
This Safe Movement of Vehicles training is an online introductory course for vehicle safety at work. It will highlight the role's duties for the employer and their employees, with a focus on being aware of the potential risks each vehicle may pose.
Vehicle-related accidents, collisions, and non-movement related accidents are common in the workplace, so assessing the risks is one way of reducing vehicle movement-related accidents. Each vehicle comes with its own dangers. Identifying what vehicle that can be used at work is something individuals should be aware of.
Work towards compliance with UK Health and Safety legislation

Train online at your own pace with a full audio voiceover

Approved by RoSPA & Accredited by CPD

Certificate on successful completion

Course duration: 35 minutes

Unlimited resits at no cost
---
Who is this Online Safe Movement of Vehicles Training for?
This course is aimed at those whose role it is to perform a risk assessment within the workplace. If your current or soon to be role is to look after the health and safety of the staff, then this would be an ideal course to take.
---
Safe Movement of Vehicles Training Certification
Our entire library of training courses are accredited by the CPD Certification Service as adhering to the universally recognised Continuing Professional Development (CPD) guidelines.
This training course and it's content has also been approved by RoSPA, the Royal Society for the Prevention of Accidents.
Upon passing the online assessment you will have the options to both print and download your Safe Movement of Vehicles Training Certificate in PDF format. In addition to this an automated email will also be sent to your chosen email address containing a link to your certificate ensuring you always have access to a copy.
Furthermore, a QR code is displayed on each certificate which when scanned by a smartphone links to our certification database. This allows employers, auditors and local authority inspectors, for example, to establish a certificates validity instantly and at any time.
---
Course Screenshots
(click to view images)
---
Course Aim
This course aim is to highlight the types of vehicles that are suitable for the workplace. This course will help you assess the risk and to take note of your findings that may be called upon in the event of an accident.
---
Learning Objectives
On completion of the course, you should be able to:
Identify the main types of transport you may use at work
Appreciate the risks posed by the movement of vehicles at work
Distinguish between their own and their employer's duties
Recognise common types of accidents relating to vehicle movements - such as collisions and non-movement related injuries
Identify the key components of a risk assessment of transport at work
---
Training Course Content
This course is made up of the following modules:
An Introduction to Safe Movement of Vehicles

This section introduces the topic, emphasising the dangers of working with vehicles and the importance of taking steps to control the risks.

Module 1 - Workplace Transport

This section covers the definition of workplace transport, yours and your employer's responsibilities concerning the safe movement of vehicles

Module 2 - Assessing the Risks

This section of the course covers the risks posed by vehicles, non-movement related accidents and the five steps of risk assessment.

Module 3 - Reducing the Risks

This section covers identifying the hazard, who's at risk, evaluating the risk, record your findings monitoring and reviewing the risk.

Module 4 - Monitor and Review the Assessment

In this final section you'll cover the key requirements or employers, signallers, reversing vehicles and vehicle maintenance.
---
Assessment
On completion of the course lessons and training material an online assessment will automatically unlock. The assessment will contain 15 multiple-choice questions and a mark of 75% or above will be required to pass.
The assessment will be marked instantly and so you will know straight away if you have passed or not. If you don't pass first time there's no need to worry. Unlimited resits at absolutely no additional charge are available so you can retake the assessment again as many times as you need to.
---
Related Online Training Courses
View our current list of Health and Safety courses you can take online now.