Food Hygiene and HACCP - Package Builder
With over 20 different Food Hygiene and HACCP related Training Courses to choose from for the Catering, Manufacturing and Retail sectors, we have all the courses you and your team will require to satisfy your training requirements. Whether you are a new start-up in the Catering Sector or an established Food Manufacturing Business employing lots of staff – our flexible Package Builder can be used to tailor the content to your exact requirements.
All of the courses have been written by industry experts and Quality Assured by Independent Awarding Bodies and Certification Services to ensure they meet the necessary UK Food Hygiene Training Requirements for that particular Training Course.
---
Why Train4Academy?
Meets UK / EU Legal requirements
Accepted by Local Authorities
Unlimited Retakes at No Cost
Customer Support
Instant Certificate
Course Accreditations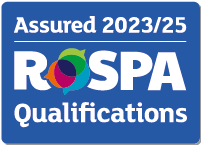 ---
All of the courses available to select using the Food Hygiene & HACCP Package Builder are listed below. Just decide which courses you would like in the package and checkout at the bottom of the page. You will be asked for the learner's name and contact details after checkout including the course selection so we can get them up and running on their training.
Require more than 1 package but with different courses in each? No problem. The course selection is confirmed after the checkout process so just add the amount of packages needed to your basket, checkout and learners can then be setup on their tailored packages.